Holographic microscope Q-Phase is used by scientists of Masaryk University to clarify various cell-related questions. Recently, they published 3 interesting articles in Antimicrobial Agents and Chemotherapy journal, Applied Materials Today and the Environmental Science and Pollution Research.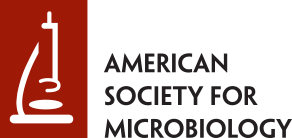 Broad-Spectrum Antiviral Activity of 3´-Deoxy-3´- Fluoroadenosine against Emerging Flaviviruses
The article demonstrated that fluoro-modified nucleosides serve as prospective broad-spectrum antivirals in antiviral research and drug development. In this research, the evaluation of the anti-flaviviral activity of 28 nucleoside analogs was done, each modified with a fluoro substituent. Quantitative phase imaging using Q-Phase was developed for advanced characterization of antiviral and cytotoxic profiles of 3´-deoxy-3´- fluoroadenosine in vitro. Results revealed that that 3´-deoxy-3´-fluoroadenosine exerted a potential antiviral effect against tick-borne encephalitis virus (TBEV), Zika virus, and West Nile (WNV) virus which was manifested in host cell lines of neural and extraneural origin. Up to concentrations of 25 μM, The compound did not induce cell death or major cytotoxic effect but had an observable suppression of cell proliferation at concentrations of >12.5 μM. On the other hand, treatment of viral-infected mice with 25 mg/kg of 3´-deoxy-3´-fluoroadenosine twice a day resulted in a significant decrease of mortality and in the elimination of clinical signs of neuroinfection.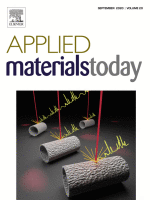 2D Germanane Derivative as a Vector for Overcoming Doxorubicin Resistance in Cancer Cells
Resistance to chemotherapeutics is one of the major difficulties in cancer treatment. It can be acquired by various adaptive mechanisms of cancer cells such as overexpression of the drug efflux pumps. New drug delivery methods with minimal toxicity on normal cells are always needed to defeat the cancer resistance. Germanane is a graphene-like material with potential advantages in the drug delivery process.
In the published article, authors designed a novel 2D material 4-carboxybutylgermanane (Ge-Bu-COOH) as a drug carrier that can be loaded with DOX and delivered to DOX resistant ovarian cancer cells. The results showed that the binding of DOX to Ge-Bu-COOH increases DOX accumulation in the DOX- resistant cell lines with a significant anticancer efficiency compared to free DOX.
The cytotoxicity assessments revealed low toxicity of Ge-Bu-COOH up to the concentration 2.5 μg/mL, a concentration sufficient for an efficient DOX binding. DOX potentiation lead to intensive cancer cell death was proved by fluorescent and holographic microscope Q-Phase. The study demonstrates the unique potential of Ge-Bu- COOH as a bio- and hemocompatible nanocarrier suitable for refining and enhancing the therapeutic efficiency of conventional cancer treatment.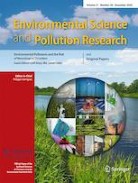 Ni and TiO2 nanoparticles cause adhesion and cytoskeletal changes in human osteoblasts
Titanium-based alloys that are commonly used in implantology constantly release TiO2 nanoparticles that play a crucial role in the actin filament dynamics of human physiological and osteoarthritic Osteoblasts. Ni nanoparticles decreased the size of physiological osteoblasts and actin expression, while TiO2 nanoparticles have shown an enlargement of only the physiological osteoblasts and increased their actin expression which can be explained by actin-mediated internalization of nanoparticles into the cells.
However, tubulin expression was not affected by these types of nanoparticles. Increased expression of FAK and ICAM-1 genes was observed as a response to TiO2 nanoparticles in both human physiological and osteoarthritic osteoblasts. This article highlights one of the likely mechanisms of loosening the replaced joint via the osteoclast stimulation pathway.