Imaging cytometry
New digital technologies could turn previous limitations in the field of microscopy into possibilities. Advances in digital cameras pave the way for developing innovative types of microscopy that are used not only for visualizing cells but also for their tracking and analyzing their features.
Q-Phase is a state-of-the-art quantitative live-cell imaging method that quantifies the cellular growth and dynamics of unlabelled cells without induced cellular toxicity. The system constitutes a top choice imaging cytometry with the fully motorized acquisition of both multi-channel fluorescent and QPI.
Q-Phase image quality permits very accurate and fast cell segmentation where is possible to sort the cultured cells into distinct cell populations based on morphology, cell mass, and dynamics. All output data can be engaged using Q-Phase image analyzer software for full analysis of your experiment.
Q-Phase creates images that are precisely segmented due to a good separation between background (zero values) and cells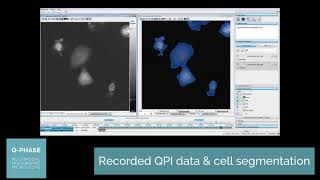 Cells analysis of morphological and cell mass changes is primarily performed by Q-Phase cell analyzer and can distinguish different types of cell death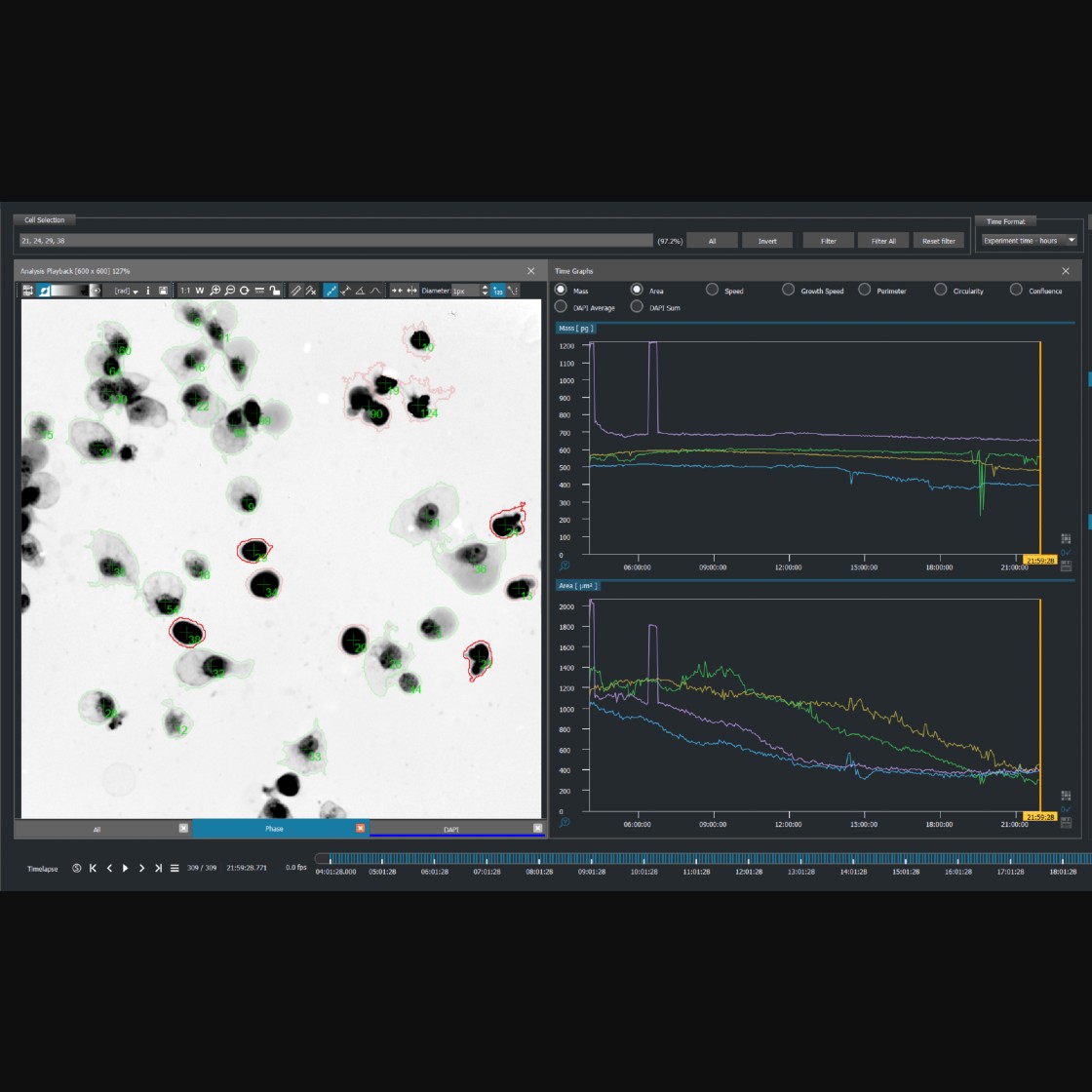 Real-time analysis of early apoptosis in prostate cancer cells (segmented with a red outline) shows a significant decrease in cell area while preserving cell dry mass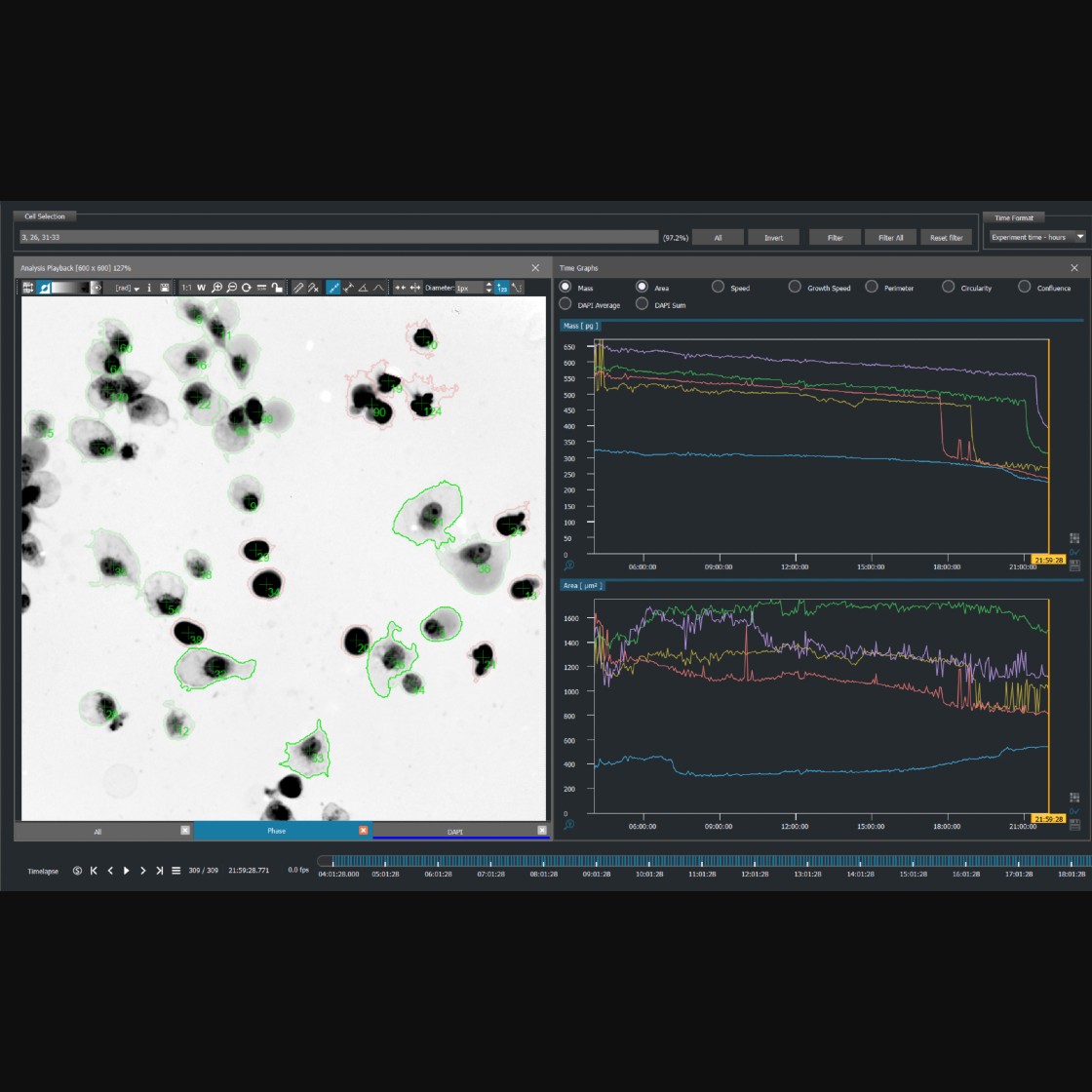 Real-time analysis of necrosis in prostate cancer cells (segmented with green outline) show stable or increase cell area with a sudden loss of cell dry mass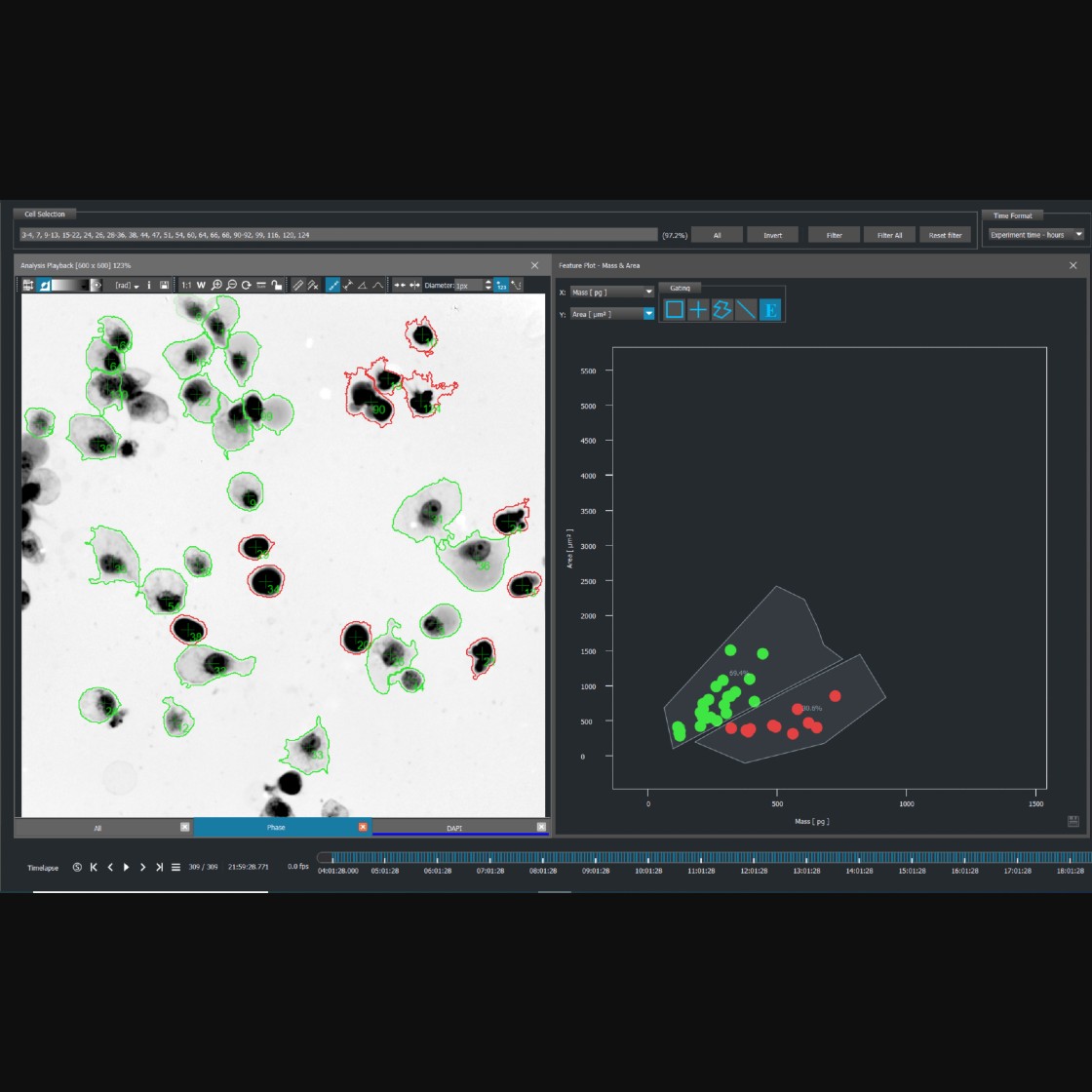 Feature blot comparing cell area and cell mass in apoptotic cells population versus necrotic cells population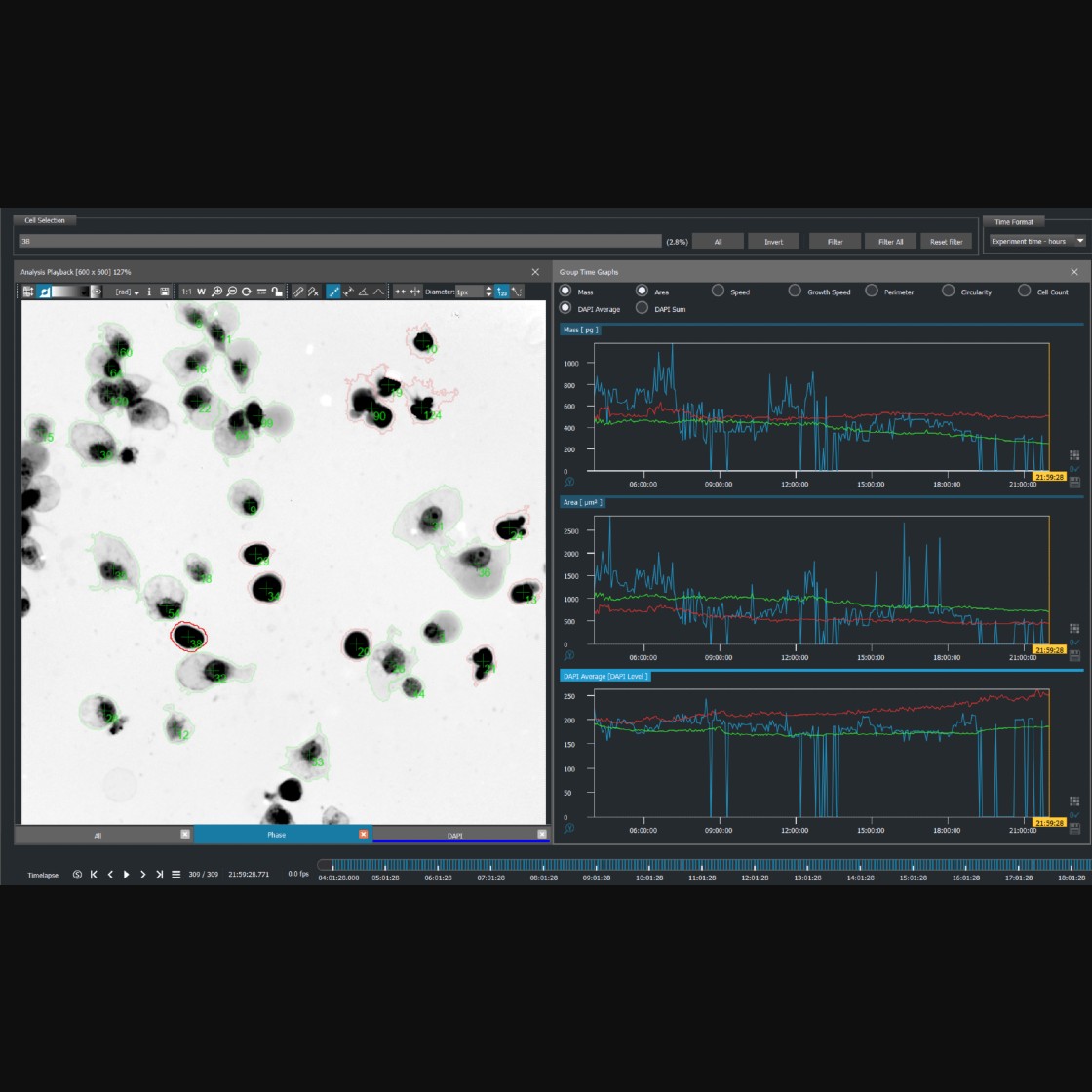 Timeline average values of cell mass, area and Dapi in apoptotic and necrotic cells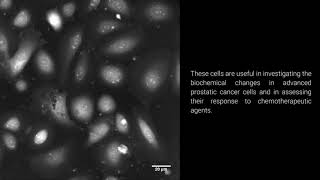 Two days of metastatic prostate cancer cells PC3 in culture
Magnification 20x
L. Pastorek, et al.
Histochem Cell Biol. 149(2), 2018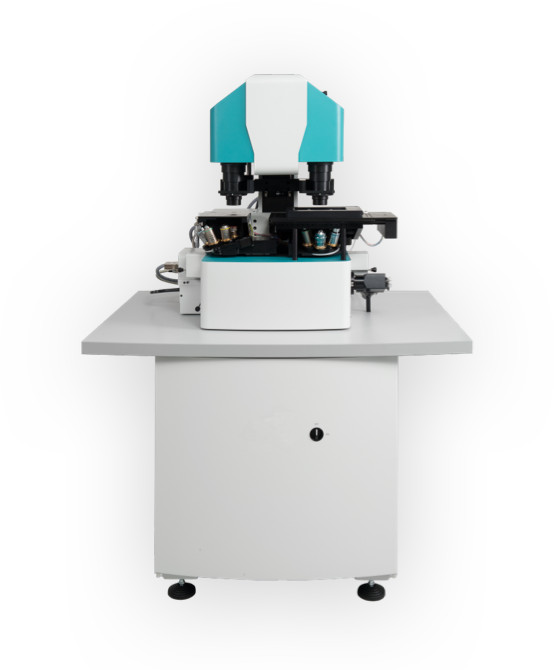 Discover QPI!
Q-Phase is a patented type of holographic microscope with high detection sensitivity
Q-Phase represents an ideal solution for experts who desire precise automated segmentation of individual cells for subsequent data analysis. Q-Phase easily transforms cell features and dynamics into numerical data ideal for comparisons, correlations, and more detailed statistics.