Cell death
Dysregulation of the cell death pathways has been attributed to several diseases and disorders such as cancer, autoimmune diseases, and neurodegenerative disorders. Determining the type of cell death is crucial for understanding the cell death mechanism and thus for the planning of therapeutic approaches and drug designing.
Different cell death modalities are characterized by their specific sequential morphological patterns.
Q-Phase detects the quantitative values of cell dry mass and morphological changes of each cell across time, thus providing a rapid and label-free method for the prediction of the provisional type of cell death.
Moreover, Q-Phase constitutes a comprehensive tool that merges both QPI and fluorescence which allows for studying the time-dependent morphological changes simultaneously with the concomitant biochemical markers.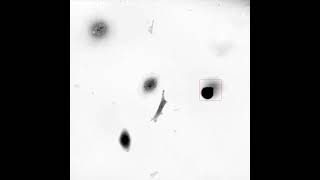 Cultivation of prostate cancer cell line PC3 with mTOR and AKT inhibitors
The marked cell shows the failure of cell division with subsequent apoptosis and formation of numerous apoptotic bodies | Magnification 10x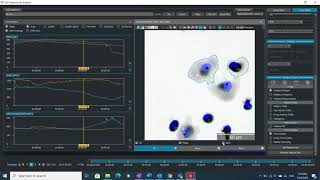 24 hours cultivation of prostate cancer cells LNCaP treated with Plumbagin shows both apoptosis and necrosis.
Time graphs representing the changes of cell dry mass, cell area, and DAPI average value in 2 selected cells; Cell number 24 (underwent necrosis) and Cell number 16 (underwent apoptosis). | Magnification 10x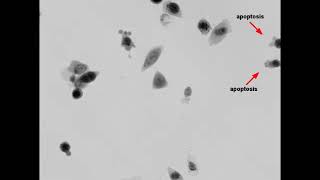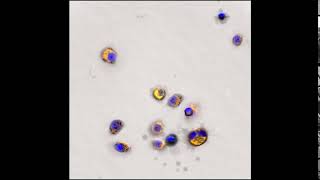 Autophagic degradation of mitochondria during oxidative stress in prostate cancer cells PC3
Merged QPI and fluorescence. | Blue: Hoechst 33342, Red: MitoTracker Red Green: Cyto-ID® Yellow: merged (green and red)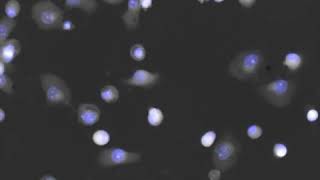 24 hours treatment with Plumbagin induced both apoptosis and necrosis in prostate cancer cells LNCaP
Cells are stained with DAPI and Annexin V. | Merged channel for QPI and fluorescence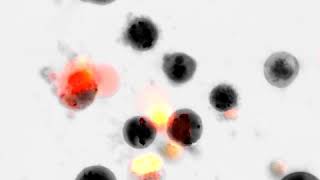 Merged channel for QPI and fluorescence showing necrosis of prostate cancer cells PC3
20x magnification | Medium supplied with PI and Annexin V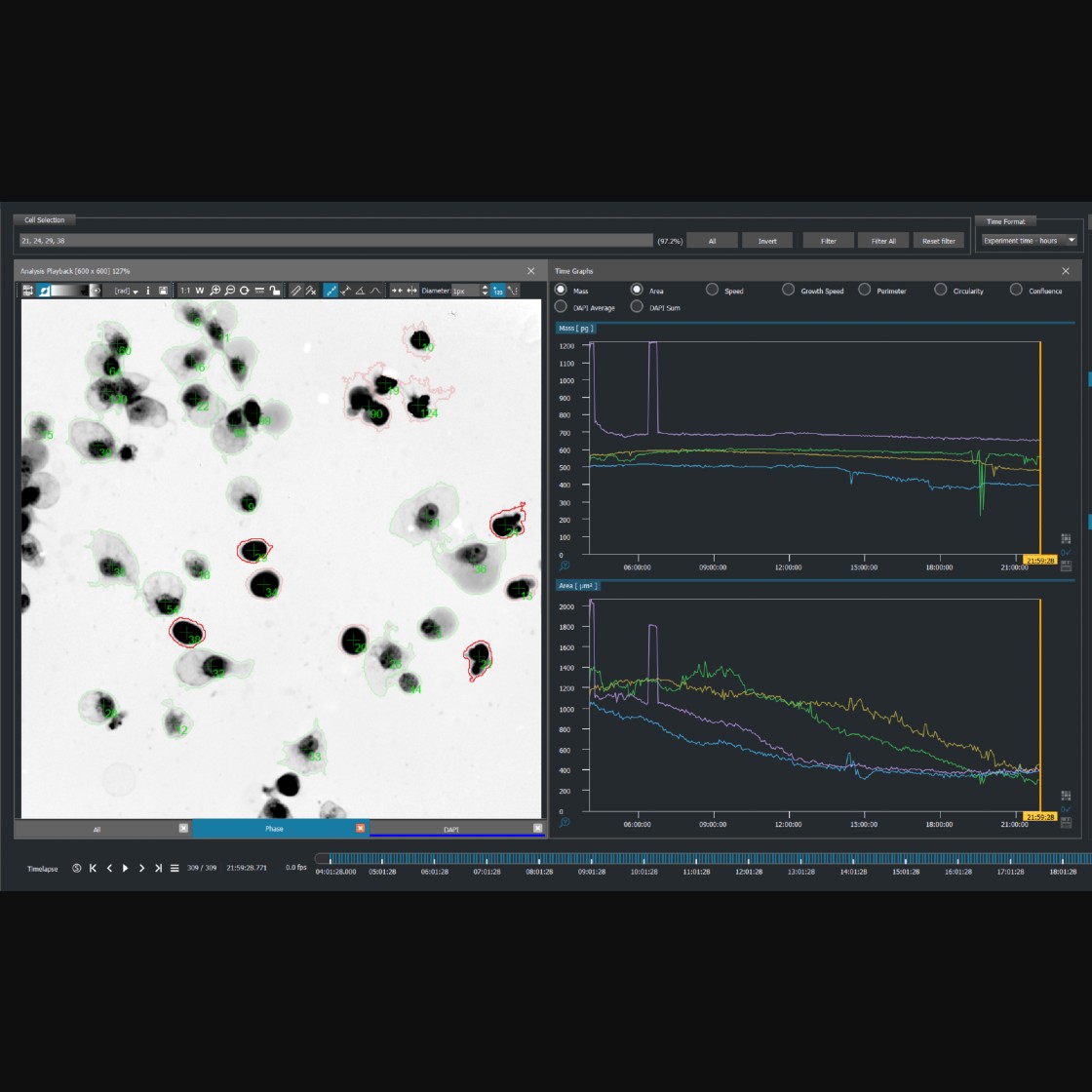 Real-time analysis of early apoptosis in prostate cancer cells (segmented with a red outline) shows a significant decrease in cell area while preserving cell dry mass
High flow quantitative color map shows significant chromatin condensation in early apoptosis of prostate cancer cells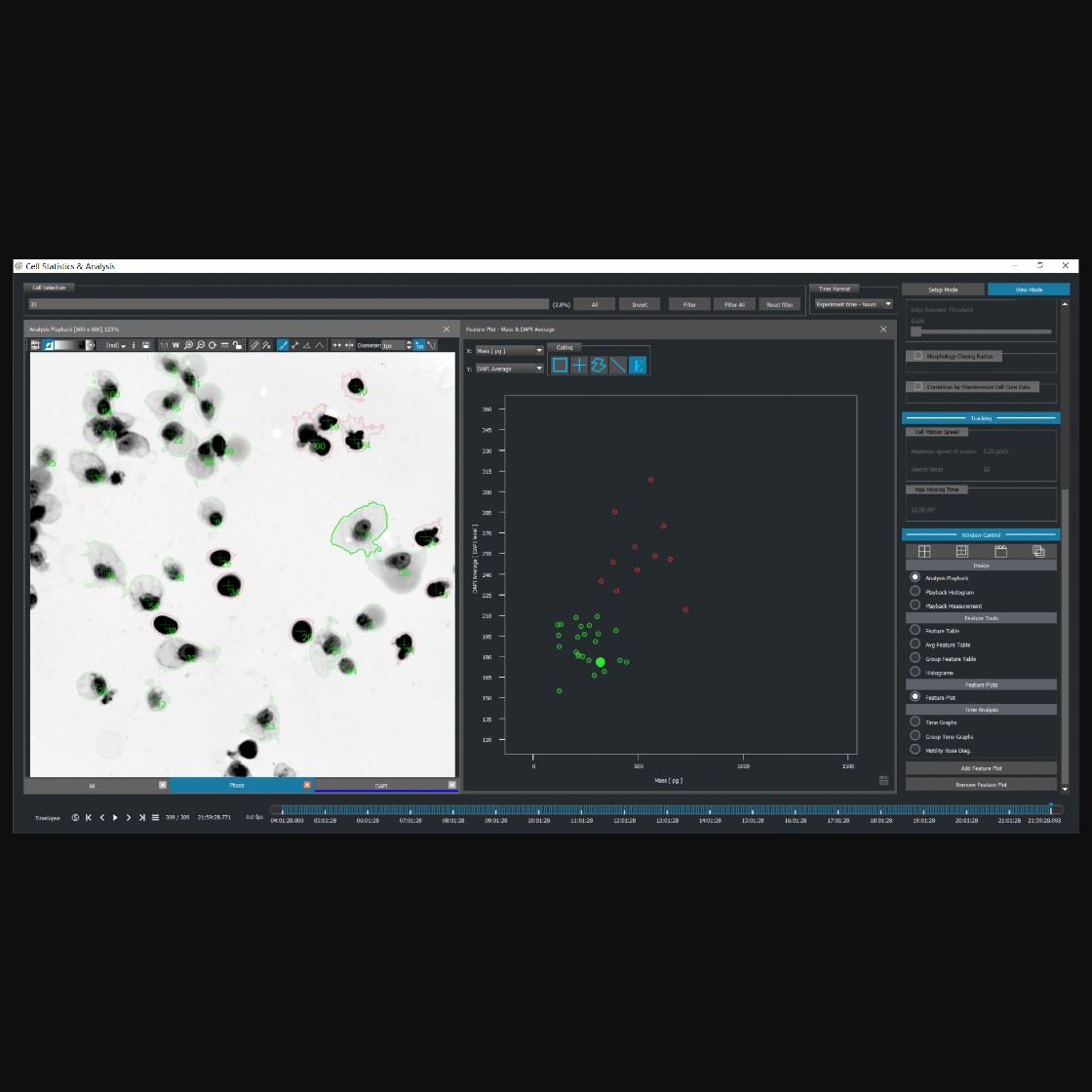 Q-Phase cell analyzer shows higher DAPI and cell dry mass values in apoptotic cells compared to necrotic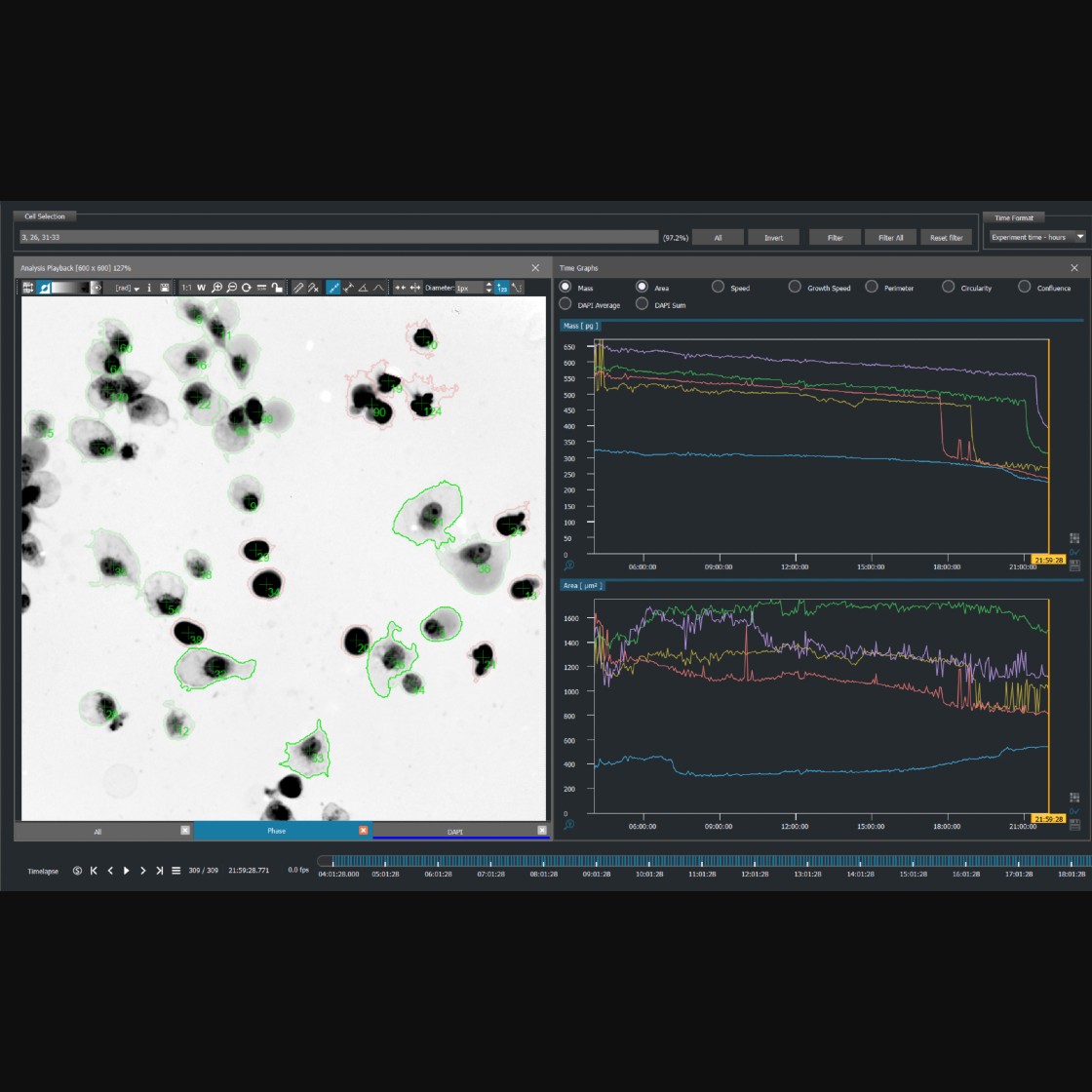 Real-time analysis of necrosis in prostate cancer cells (segmented with green outline) shows stable or increase cell area with the sudden loss of cell dry mass (upper graph)
Dynamic visualization of different steps of the process of cell division through super-resolution LiveCodim imaging could bring new insights into the understanding of the mechanism involved in this process, for example by visualizing microtubule functioning during mitosis.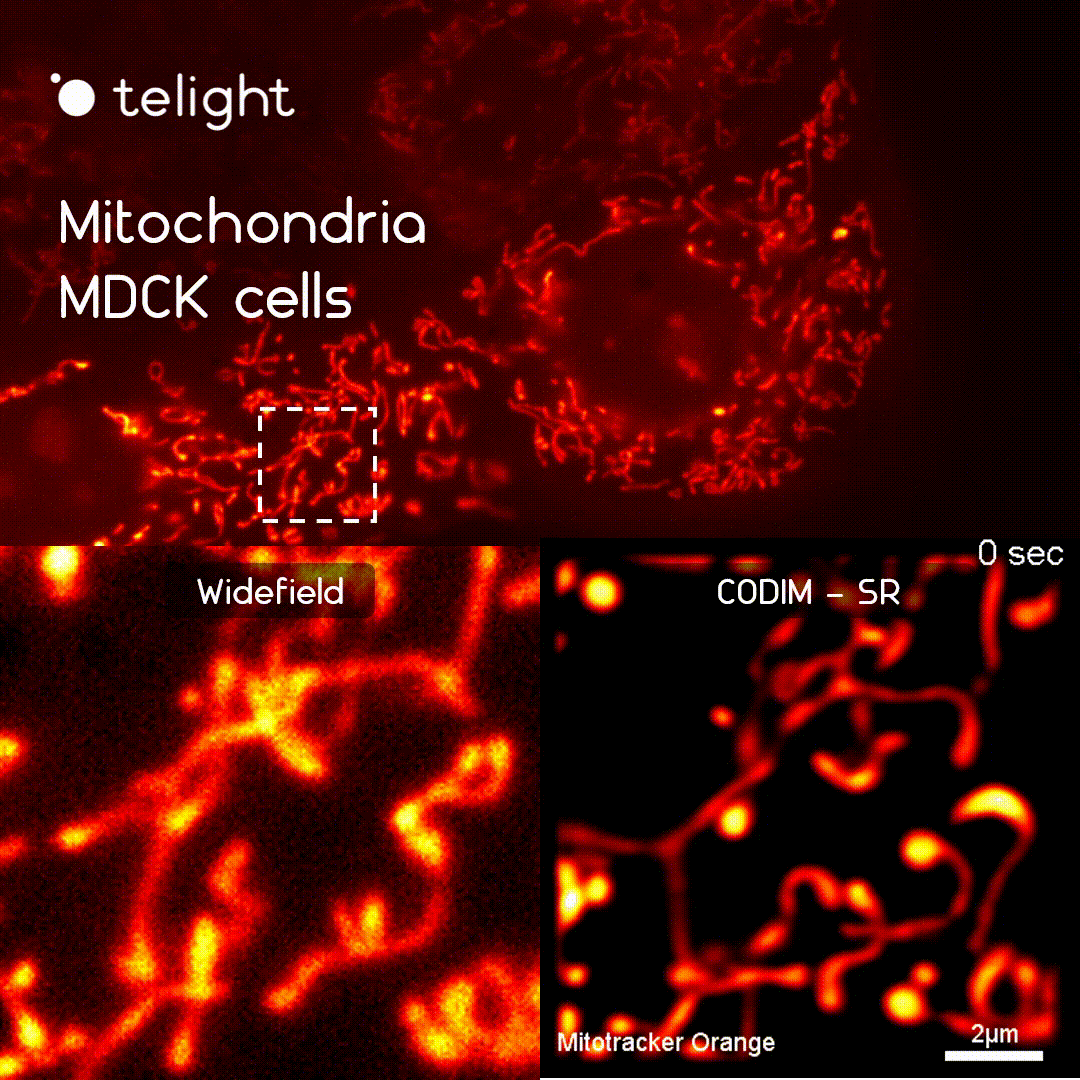 Mitochondrial dynamics in MDCK cells | Marker: Mitotracker-Orange | Mitochondria movements are visualized with 1 image every 5 seconds
Institut Jacques Monod, Imagoseine imaging facility (CNRS UMR7592 and Université de Paris, France)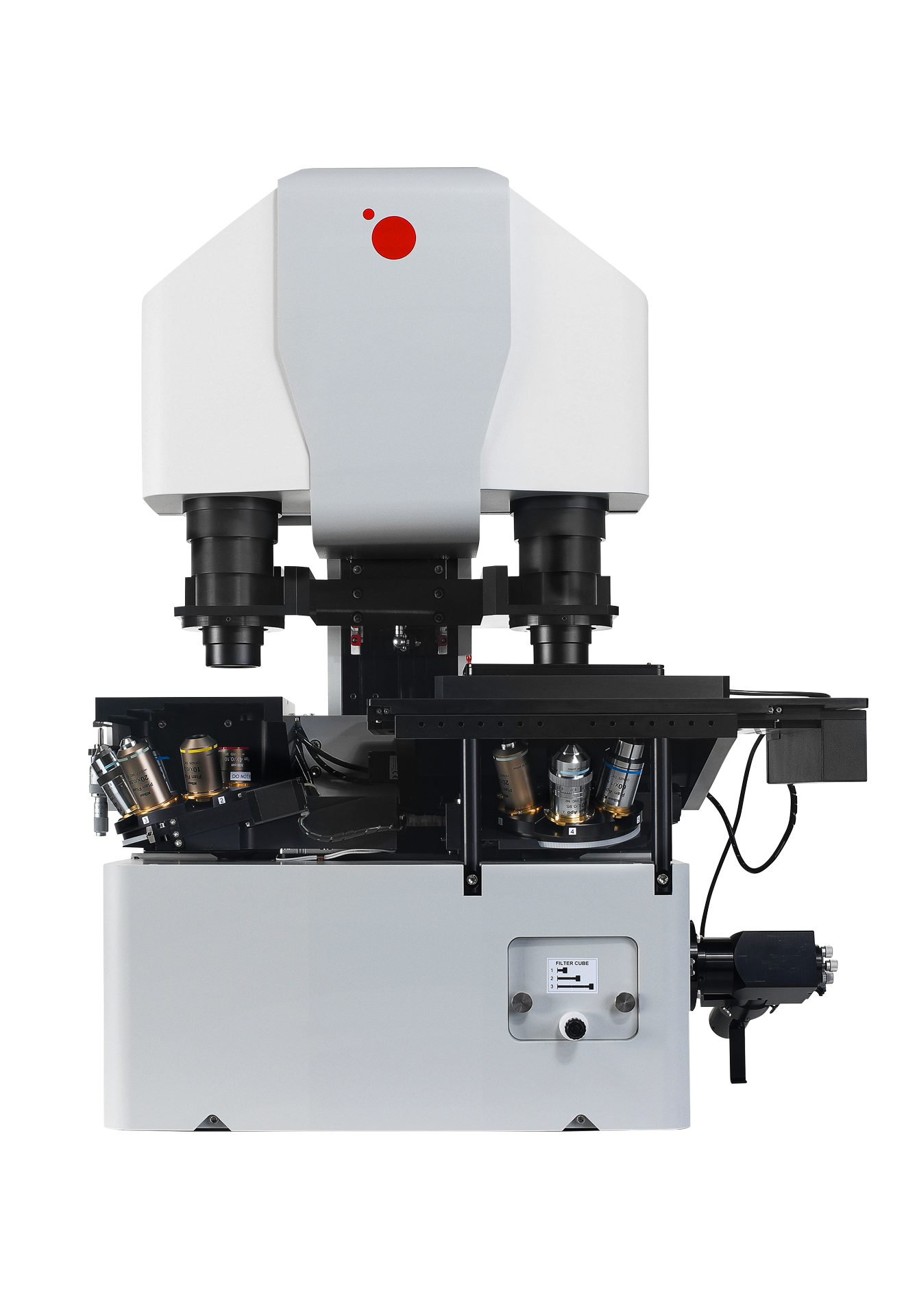 Quantitative Phase Imaging
Q-Phase is a patented holographic microscope with high detection sensitivity.
Q-Phase is an ideal solution for experts who desire precise automated segmentation of individual cells for subsequent data analysis. Q-Phase quickly transforms cell features and dynamics into numerical data suitable for comparisons, correlations, and more detailed statistics.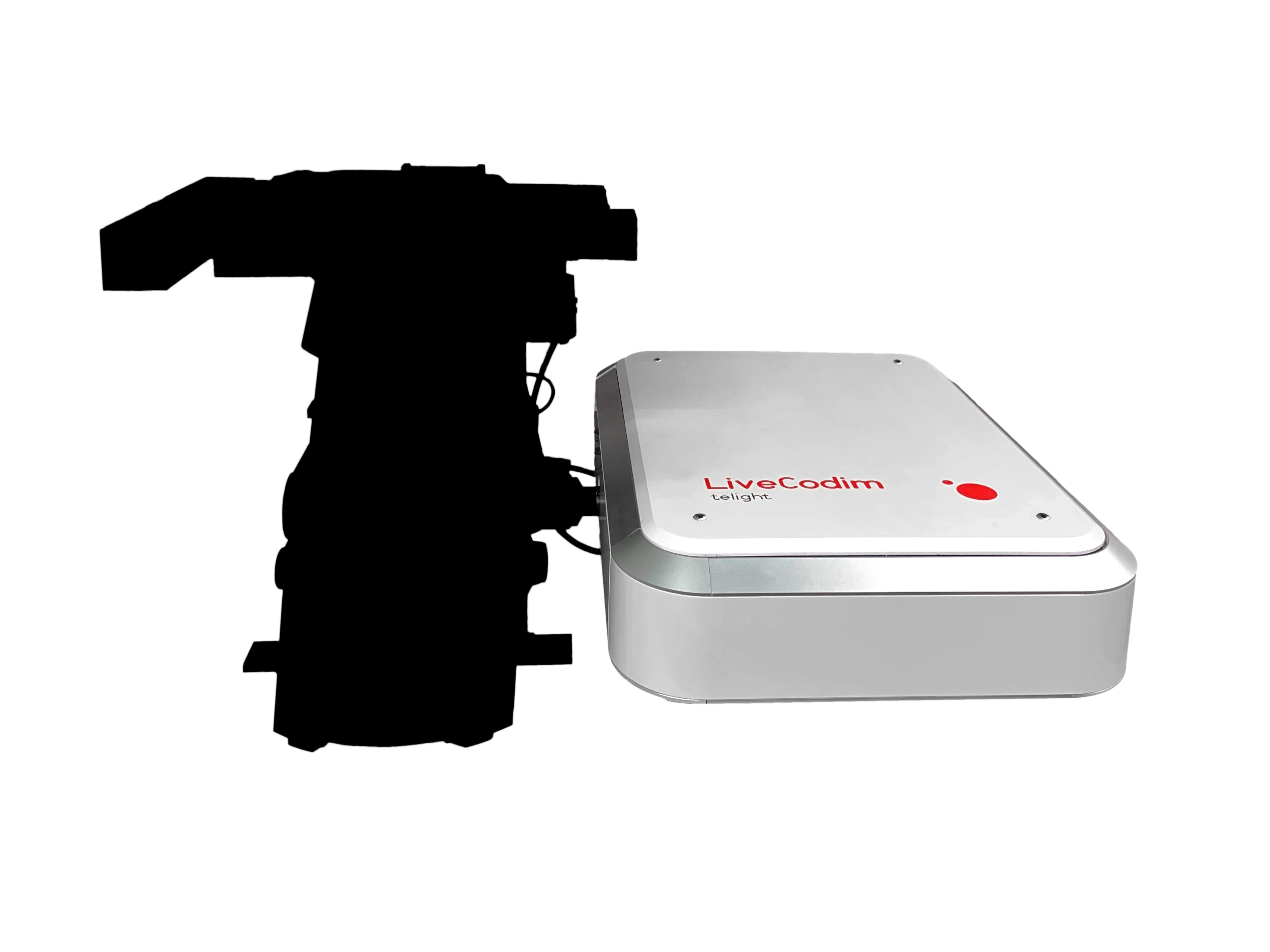 From conventional to super-resolution microscopy
LiveCodim is a universal, super-resolution imaging platform designed to interface with any standard fluorescence microscope. It is the solution for live imaging with high resolution and low phototoxicity.